If you have been in blogging and marketing, you might already know the huge importance a landing page has in every business.
Whatever may be the purpose.. Starting from simple lead capturing to heavy sales pages and webinars, everything requires a perfect landing page.
Should You actually need a landing page hosting?
If you are collecting leads by simply posting forms on your website. You cannot place some distinct buttons, you cannot adjust various elements of the page. Moreover, you cannot setup rich email collection forms. These all things finally lead to a very low conversion rate.
Thus, if you want to make more sales..
If you want to see a huge hike in conversions..
Finally, if you want to make more customers and more money, then you must definitely make use of landing pages on your website.
5 Websites that provide Budget & Free Landing page hosting
When coming to creating landing pages, we cannot again buy a domain, get a hosting, choose a new WordPress theme all for that one landing page. Thus all we do is easily choose a website that provides landing page hosting and building for us.
See, you may have already seen many websites which bombard you with some absolute non sense, which are no way practical. But I at crazyJackz only give you practical conclusions that are true to real life.
Ucraft:
If you are thinking of free landing page hosting then the number one website you must consider is Ucraft. Yes, Ucraft basic plan is completely free which allows creating 1 landing page that is hosted by Ucraft themselves.
Though you get the ucraft watermark and ucraft domain, you can change if you decide to upgrade your account in the future.
Basic plan price – FREE
Xtensio:
This comes second in the list of websites that are providing completely free landing page hosting. Though xtensio provides a limited number of templates (Almost zero for landing pages), you can start building the required landing pages from a blank template.
I warn you before, There are a limited number of features and you will get xtensio branding on the landing page if you wish to use a free forever account. You can go ahead with xtensio and start building your landing pages if you are a newbie and still in beginning phases of using/understanding landing pages.
Basic plan – FREE
Mailmunch:
Mailmunch is one best alternative if you are thinking to create a landing page on the other hand still want to keep the budget on low. Though the mailmunch provides a free plan for landing page hosting, I strongly recommend you taking the silver plan. This is because in the free plan the landing pages come with the mailmunch logo which is quite awkward when seen mainly on mobiles.
One of the biggest advantages of choosing mailmunch is that in addition to the landing page hosting, they also provide the email list building and email automation services.
Basic Plan – Free.
Silver Plan – 12$ per month.
LeadPages:
If you ask me what is the most professional and best landing page creator, the answer is Leadpages. You may have already heard this, as it is the most popular website which is famous for its wild success.
The biggest advantage of using Leadpages is that it provides a huge collection of Landing page templates (of all categories). These templates are tested and proven to be highly converting. So all you need to do is choose one among these high converting templates, change the words and use it on your website. That's it, from the next hour you can see a gigantic increase in your conversion rate.
On above this, they also provide easy drag and drop usage along with a super customer service.
Basic Plan – 37$ per month, Get Started Now
Instapage: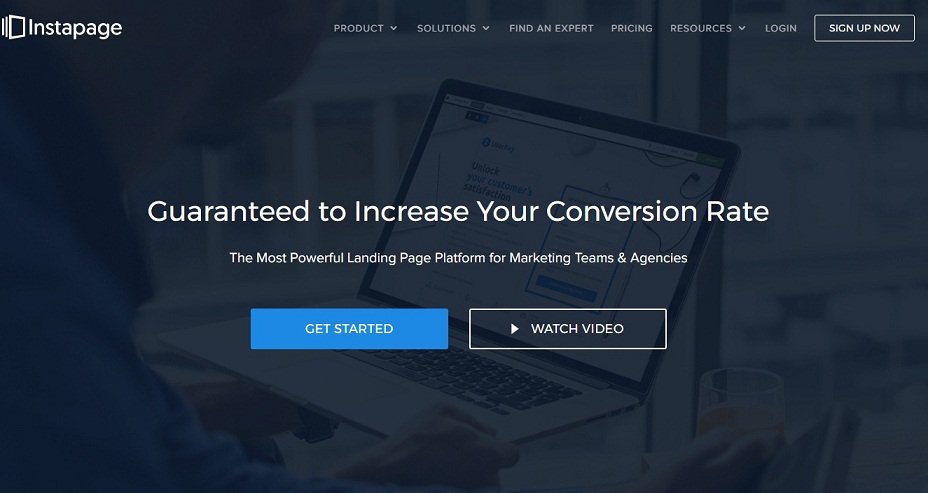 Instapage is another fastest growing website that provides landing page hosting. Just like Leadpages, they too promise and guarantee the increase in the conversion rate. The Biggest advantage of Instapage when compared to all the others in the list is its flexibility.
Yes, almost all the landing page soft wares have certain restrictions. On the other hand, Instapage does provide absolutely unlimited design possibilities. Thus you can create whatever you want. You can bring life to landing pages from whatever you imagine.
Conclusion:
So, if you are on a tight budget, you can go with the Ucraft. Contrary, if you are ready to invest a few dollars, then trust me, Leadpages will be the best choice. Those tested high converting templates are worth your money and can literally skyrocket your landing page conversion rate.
Know About Us | Know our Expert Contributors
He is a lover of Freedom..Andwants to live a life of bigger Dreams.. Yes, He is still Young..:)

Currently Founder of CrazyJackz.com and co-founder (CTO) to another two blooming E-businesses.
Latest posts by Pramod Jackz (see all)